Offices For Lease
Eldorado Companies office buildings feature affordable rates, great locations, superior architectural design and modern interiors, and are destined to improve your company's image. We are currently offering two prime locations: The Marsh Creek Office Building and The Walnut Creek Professional Center, both located in Sterling Heights.
Marsh Creek Office Building

Walnut Creek Professional Center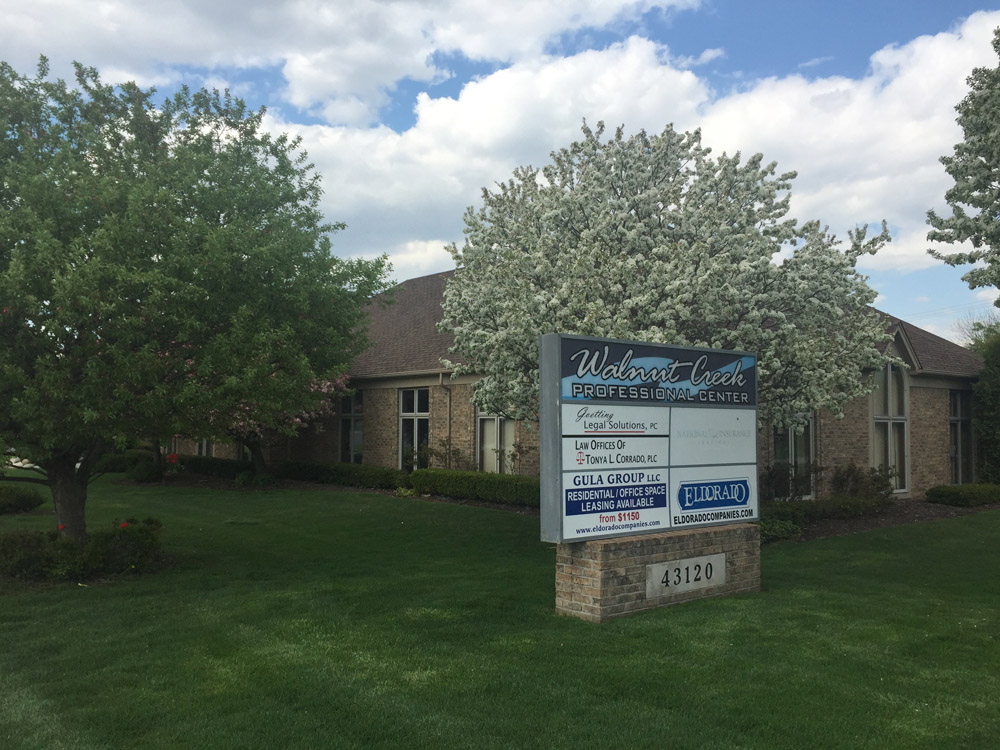 Eldorado Companies
Walnut Creek Professional Center
is located at 43120 Utica Road in Sterling Heights, just east of Van Dyke, minutes from the M-59 and Mound corridor. There is approximately 6000 sq. ft. of office space and the building has been constructed with architectural excellence.
Please call
(586) 254-0820 for more information.